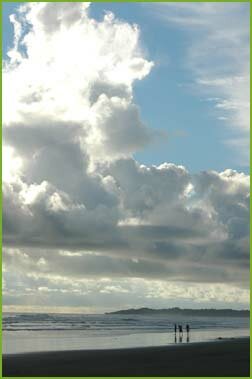 Come Visit Us
While a picture may be worth a thousand words, no picture can truly convey the feeling of standing amidst the trees, watching the activity along the stream corridors or enjoying the silence under the starlit sky in the valleys of Pueblo Verde.
We invite prospective owners and residents to take the time to experience our project as intimately as possible. To sense the many moods of the forest, the different colors during the day and to see and taste the fruits of our experience at El Centro Verde.
We have a special arrangement for nearby lodging with Hotelito Si Si Si, whose owner, Joan Inman is not only a charming hostess, but an informed observer on local topics from the environment to the rodeos. Please contact us for details or to arrange a visit to Pueblo Verde. Drop-ins are also welcome!