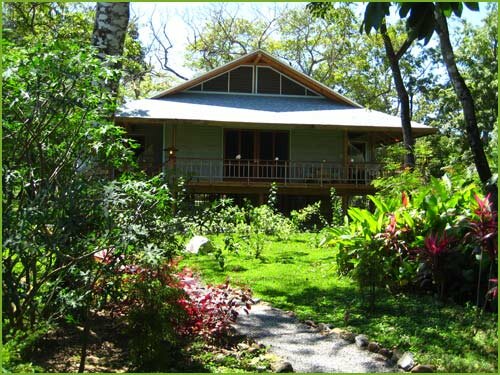 Living in the tropics can foster a changed lifestyle, especially if your home is designed appropriately.  Many people spend more time outdoors than indoors. Designing around this basic premise is a good starting point.

Dwellings in tropical climates around the world share a few basic features. Ample ventilation, wide porches for protected outdoor living and close attention to on site conditions of wind, sun direction and rainfall, all help to increase both comfort and energy efficiency.
Pueblo Verde is committed to working with owners to design and build homes that are affordable, comfortable and congruent with our efforts to have a positive effect on the environment and serve as a model for communities of the future.
We have decades of experience in design and construction both here and in the US, We can also refer you to green architects and designers who know both the land and the climate.
We are convinced that a modest investment in a green home is a secure move in these interesting times. Click Here to learn more about building your tropical green home in Pueblo Verde.