…modeling a greener future
ECOLOGY 
A prime goal of Pueblo Verde is to protect and enhance natural resources. Biodiversity, wildlife habitat, soil and water are key components of conservation land use planning, the cornerstone of our efforts.
The land features a plantation with ready-to-harvest lumber. As trees are selectively cut for local use, we will replant to increase species diversity, carbon capture and restore forest health with special emphasis on endangered and food-producing species. The Pueblo Verde conservation development will be an asset to our region by contributing clean water to the aquifer and having
a positive impact on the hydrologic cycle. Restoring the numerous watercourses in Pueblo Verde and enhancing seasonal migrations of fish, turtles and other aquatic species is a priority. We will work to recreate a thriving natural ecology that supports and sustains us with regenerative effects on the environment.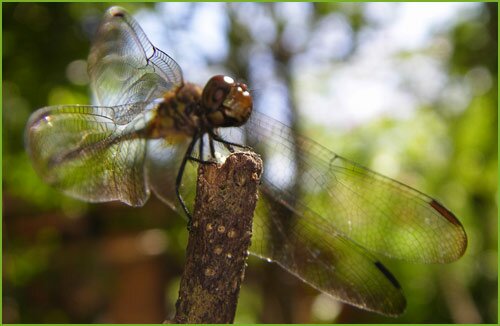 In construction, we strive to utilize sustainable, aesthetically pleasing designs, materials and techniques.  Buildings will incorporate natural materials and organic structural forms utilizing green, resource-saving technologies and local materials wherever possible.
We will emphasize energy conservation and encourage renewable energy generation.  An emphasis will be placed on overall sustainability through re-use and recycling.
We will incorporate and encourage sustainable, native, local agriculture and forestry by optimizing local food production opportunities as we move toward a food forest. El Centro Verde is our neighbor, intimately tied to Pueblo Verde and we will be drawing from their 15 years of experience to transition to a more sustainable future.
SOCIAL/CULTURAL
Social and cultural considerations will be addressed by fomenting a strong sense of place, a shared purpose among residents and common security for the community.  Our philosophy here is "don't gate, integrate." In addition to providing homes for several local residents, our connections to the community at large will strengthen through environmental restoration, educational opportunities and local, land based economic development initiatives—all founded on respect and a commitment to forging a common, sustainable future. We believe a socially sustainable community is achievable through planning for social equity, diversity and interdependence.
Pueblo Verde is an ideal place for those who seek an active lifestyle and an environment for continued learning. 

Residents and guests will enjoy community amenities, such as hiking trails and a community workshop. If at all feasible we plan to develop a natural swimming pool, a type of recreation which reflects our sense of living connected to the nature which surrounds us.
The Pueblo Verde conservation development will become a model for community outreach with a commitment to integrated programs that allow non-residents and visitors to access educational courses, information sessions and demonstrations that exhibit El Centro Verde research and Pueblo Verde programs and expanded applications.
The community will be drawn together by the use a consensus-based decision-making processes and democratic governance. A democratic process will be encouraged and the CC&Rs  that guide the Pueblo Verde Homeowners Association will be allowed to change and evolve over time.
ECONOMY
We aim to strengthen economic connections with the surrounding community and to foster economic diversity based on ecological business principles and long-term sustainability. We encourage and will work to facilitate economic initiatives by residents that are congruent with the vision and land use planning of Pueblo Verde. We believe that promoting, planning for and connecting to the long-term life of the local economy, ecology and culture makes sound financial sense over time.
Our vision at Pueblo Verde is based on an up to date, informed and frank appraisal of global trends—and local tendencies– in questions of climate, energy and food production. Important to the viability of Pueblo Verde is the assurance of enduring property value. Our approach: employing natural systems and processes in the landscape and designing "green" buildings and smart infrastructure in order to minimize environmental impact, energy consumption, maintenance requirements and operational costs.
Pueblo Verde aims to set the mark high. We have every intention to serve as a model—a transition community to a greener future. We are, to paraphrase the US Marines, looking for a few good men, women and families. We seek hands-on homeowners and activist investors, individuals looking for more than a tropical tract home. We aspire to create a community which helps promote a new agenda, leaving a softer footprint for life in our valley, in the region and ultimately, on the planet.