Living as Neighbors—with Nature
Imagine living in a tropical forest with pristine beaches only minutes away. Clear mountain streams flow through the land. Howler monkeys, a pair of turquoise-brown mot-mots, and the spectacular Blue Morpho butterflies are visible from your deck as you enjoy morning coffee. 
You're at Pueblo Verde, Spanish for "green village". Your unique home is one of 15, on 25-acres of land in Paraiso, Costa Rica. Nestled into a valley within a 500 acre ecological reforestation  project, Pueblo Verde is a residential community designed for the lowest possible impact on the environment. Several of the homes can be off-grid, trail access sites; others are clustered more closely in proximity to the community fruit tree groves and vegetable gardens where flocks of chickens and a herd of goats roam. Year 'round and in season, residents will have their choice of fresh mangos, papaya, banana, tomatoes, as well as poultry, eggs, milk and cheese produced in the project. 
All home-sites are a short walk to a paved road with bike path and inexpensive public transport. The beaches are temptingly near, for surfing, snorkeling or a sunset swim.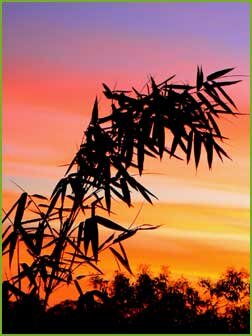 Natural cooling systems, back-up solar power, and ecological wastewater and treatment are included in community amenities and in the design options available to homeowners. Wood from teak and gmelina trees, planted in the last 20 years, is harvested on site and used in home construction. The forests are then replanted with native hardwoods and fruit trees to restore forest diversity and food production. Half of the Pueblo Verde land is reserved for restored wildlife habitat, sustainable agriculture, and water preservation zones. 
Based on 15 years of research from adjacent El Centro Verde, a sustainable farm and agro-forestry research facility and demonstration institute, Pueblo Verde is a roadmap for transition to the future. A future less dependent on petroleum and where food is growing within arm's reach or a short walk. Where affordable, efficient dwellings replace the cavernous, energy-guzzling homes of today. Where foreigners and locals aren't separated by armed guards, but integrated by shared interests to create a sense of community.  
At Pueblo Verde, we are guided by the vision of the small, self-sustaining and close-knit village, a keystone of the past very appropriate to the future.